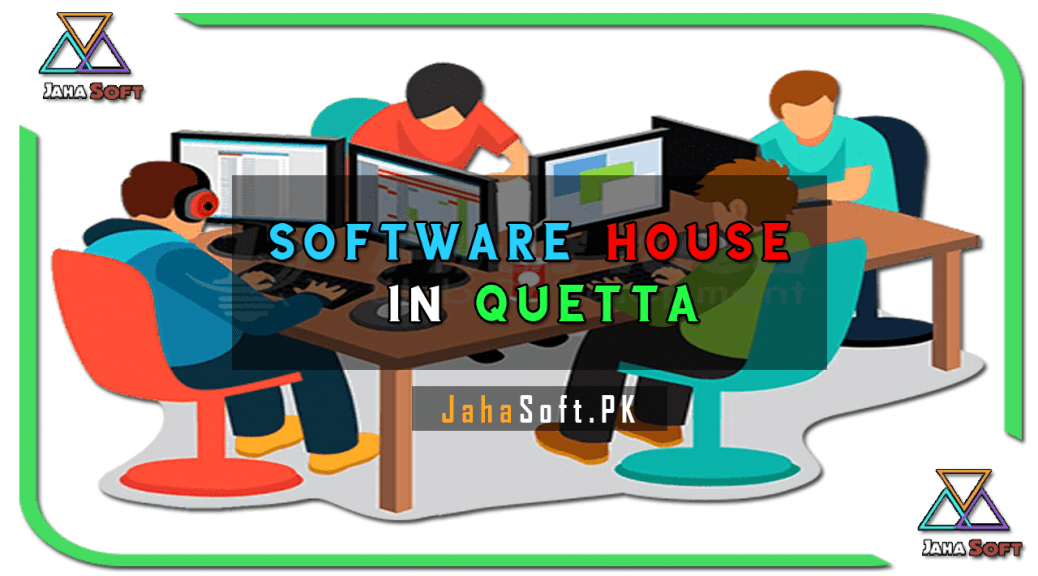 Software House in Quetta
Are you looking for a software house in Quetta? If Yes, You are in the right place to get information all about best and top software houses in Quetta.
Most of our readers here might not know what exactly software house is and what's it for?
Let me describe it abit here.
A software house is basically a company that specializes in producing software products.
The most common definition is that the company is mainly focuses to invest in developing and distributing software products.
But, it's not only software but also Web Development, Digital Marketing, Android App Development, Web Application Development, E-Commerce Services and many other IT Services in Quetta.
A lot of people are searching to find out software houses in Quetta to work as an intern within a company to achieve basic skills inside the company.
but, most of them failed to comply with these software house, don't worry, if you are skilled in any special field that may be Graphics, Editing, Development, Programming, Teaching etc, You can always contact JahaSoft pvt LTD, to help you get yourself into the very next level.
JahaSoft is well known reputed  software house based in Quetta, that helps the traditional businesses to generate more customers and more revenue via Digital Marketing and Online Presence.
JahaSoft Founded the Following Companies:
1): JahaEstate Private Limited is Quetta's Top Real Estate Agency That Helps Local or Foreign Investors to Invest within Baluchistan Top 10 Cities for Better Return on Investment.
Whether; You live in Pakistan or Any Part of the World, JahaEstate Will Always Assist You with the Best Services Available Out There.
2): CoinBolee is Pakistan's Most Trusted Antique Store with Thousands of Successful Deals are confirmed on monthly basis; Whether You are an Investor to Invest into these rare items or you own these antiques to sell, coinbolee is always out there to help you.
3): JIIT JahaSoft Institute of Information and Technology Quetta is an online training academy that helps you with free and paid courses available on the internet.
If you are looking to learn some skills and start earning online with those skills, we recommend you to step into the world of blogging and website development for that we have launched our very own WordPress course.
JahaSoft is located in Satellite town, Block # 3, Kalat road Quetta, Balochistan.
If you truly are interested to make the change and get more and do more, you simply need to call us, Jahasoft is here to help you out anytime.
Call Us Now: 03048086046
Short Story About JahaSoft
JahaSoft is a web development, web designing, digital marketing, software development, web app development, web hosting, domain registration, training, consultation company in Quetta, Baluchistan, Pakistan.
JahaSoft has helped hundreds of business to grow their sales and generate more revenue.
Get JahaSoft Services to Help Your Business or Organization to Have Online Presence. This will not only help you stand out in the market but helps you generate more sales and revenue.
Web Development(School, Business, Hospitals, E-Commerce Websites)
Digital Marketing(SEO, Facebook Ads, Google Ads, Affiliate Marketing, Blogs)
Web Hosting & Domain Registration(Shared & Dedicated Web Hosting)
SMS (School Management System)Online & Offline Web Applications